Cybernoor's mission is to help customers avoid performance problems by utilizing our proactive and holistic approach. In this manner, you can focus on running and growing your business with the confidence that your system is stable and efficient.


Founded in 2007, Cybernoor Corporation is a leading provider of Oracle platform solutions. The company has shown continuous growth since its inception, serving customers with some of the largest Oracle implementations in the world. Cybernoor has been recognized by Oracle Corporation as a driving force in the creation of innovative technology solutions and featured in Oracle Magazine as a leader in Applications Performance Optimization.

Our Executive Team brings hands-on technology expertise with a variety of business solutions, successfully implemented over the years. Cybernoor's President and CEO, Ahmed Alomari, is a well-known expert in the industry with over 20 years of performance expertise with large systems, including 10 years as the Vice President of the Applications Performance Group at Oracle. The rest of the Executive Team: Technical Architect, Dilip Chavan, and GM, Cybernoor India, Murali Krishnan, have a combined experience of over 40 years in dealing with large systems and Oracle technology solutions.

Located in Silicon Valley, Cybernoor received Red Herring's Top 100 industry recognition and was listed in The San Francisco Business Times' "Bay Area's Top 100 Fastest-Growing Private Companies." As a visionary in customized business solutions, we continue to expand our line of services and add new customers from all industries to our significant client portfolio. We take pride in providing a combination of proprietary software and top Oracle technical solutions to maintain the daily operation of your business. That way, you can focus on growing your company and providing excellent service to your clients.


---
Direct ORACLE Partner

Cybernoor is a leader in Oracle systems and solutions. We have been recognized by Oracle for our comprehensive services and expertise. Cybernoor is one of the preferred companies for customers seeking Oracle value-added solutions that can streamline and increase their ROI.
---
Awards & Accolades

Cybernoor Corporation Selected as a 2011 Red Herring Top 100 Global Winner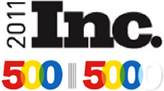 Inc. Magazine Unveils 30th Annual List of America's Fastest-Growing Private Companies - the Inc. 500

Cybernoor Corporation Selected as a 2011 Red Herring North America Top 100

San Francisco Business Times - 2011 Fastest Growing Private Companies Award
---
What Our Clients are Saying
"We struggled with a production issue for more than 6 months, resulting in frequent outages. After engaging Cybernoor, the issue was resolved in a week."
Leading Provider
---
"After eight months of working with various vendors, Cybernoor was engaged and solved the issue in two days."
Global Financial Institution
---
"Ahmed's vast knowledge of the Oracle technologies and performance implications across the product suite is inspiring! He is the most credible technical authority for anything performance-related on the database, application server and applications at Oracle."
Principal Performance Engineer
---
"We signed on with Cybernoor for a two-week engagement and soon into our partnership, their depth of knowledge and skills got results we had never seen before. They can deliver the best user experience solutions. In addition, Cybernoor really roots into the system so that we can customize it in accordance with our needs."
Fortune 500 Electronics Company
---